University of New Mexico Health Sciences Center & Mind Research Network
---
MRI and CSF Biomarkers of White Matter Injury in VCID
Summary
Vascular cognitive impairment dementia (VCID) is a heterogeneous disease that is an important cause of dementia. Although much is known about multiple biomarkers individually, there is a major gap in our understanding of the optimal ones to use in collaborative studies. Subcortical ischemic vascular disease (SIVD) is the progressive small vessel disease (SVD) form that is optimal for treatment trials. MRI modalities and CSF biochemical studies provide the most promising biomarkers. White matter damage is the hallmark of SIVD, and MRI is the optimal method to show the progressive changes. Biochemical studies of CSF show the inflammatory biomarkers of albumin, matrix metalloproteinases (MMPs) and cytokines.
Our Research
Center for Memory and Aging at the University of New Mexico (UNM), under the leadership of Dr. Rosenberg, has a history of more than 10 years studying patients with SIVD. We have found that with increasing age, patients have both neuroinflammation associated with SIVD and neurodegeneration associated with Alzheimer's disease. We define the subset of patients with both neuroinflammation and neurodegeneration as having mixed dementia (MX). We believe that for future clinical trial identifying well defined groups such as MX, SIVD, and AD is important for designing appropriate treatment. In the ongoing MarkVCID study our focus is on identifying a subset of MarkVCID defined biomarkers for stratifying the patient into four groups consisting of MX, SIVD, AD, and the other. The other category consists of those with mild cognitive impairment, and patients having some white-matter hyperintensity on FLAIR images but minimal cognitive impairment. We are calling this 'other' category as leukoaraiosis (LA). This concept of sub-grouping the dementia patients into four groups will also be validated on legacy data (ADNI).
Currently we are recruiting 2 groups of participants: 1. Patients with cognitive complaints/documented problems as well as abnormal MRIs due to White Matter Hyperintensities on FLAIR images. These patients often do not have a definitive neurological diagnosis when entering the research. We specifically seek out patients with known vascular risks, but it is not a required inclusion criterion. 2. Controls without any cognitive problems or known neurological diseases. Both groups follow the MarkVCID harmonized protocols for data collection. Only patients undergo a lumbar puncture for collection of spinal fluid. Our total recruitment goal is 125.
MarkVCID MRI Free Water Kit Co-Lead
UNM in collaboration with UCD has taken the lead in validating the mean free-water (mFW) content in white-matter obtained from diffusion MRI as a susceptibility/risk biomarker for dementia. Our goal is to demonstrate mFW is associated with executive function. In addition, we are participating with the other six MarkVCID sites in collecting clinical, neuro-psychological, MRI, and fluid biomarkers measures in harmony with established protocols. Our contribution will be a larger number of patients with small vessel disease.
This research will fill a gap in knowledge as to the optimal biomarkers to use for collaborative studies. The major aims are related to refining the set of biomarkers for patient selection. The long-term goal is to have the biomarkers in place by the time the future treatment trials are planned in the fifth year.
Investigators Information
PI: Gary A. Rosenberg, MD
Professor of Neurology
Director, University of New Mexico Memory and Aging Center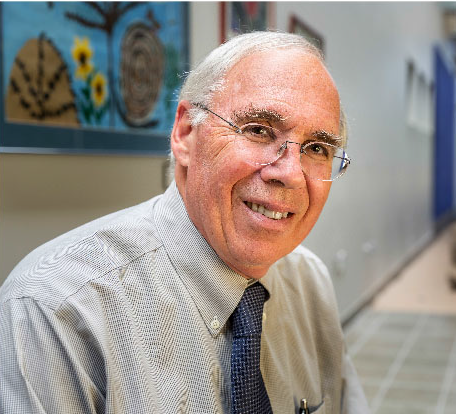 MPI: Arvind Caprihan, PhD
MIND Research Network
Associate Professor of Translational Neuroscience University of New Mexico Memory and Aging Center